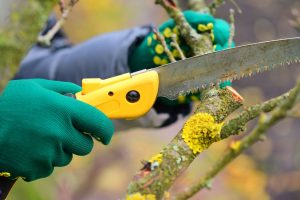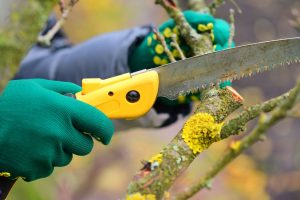 All home and business owners want trees that look healthy and will beautify the exterior of their properties. In order to achieve those goals, it's vital to have a tree pruning plan in place.
What is Tree Pruning?
Trees need to have some of their parts removed, including deteriorating branches and buds. Tree parts can wither away for a wide range of reasons, including from too much sunlight, too many insects living in it and from a severe storm and temperature fluctuations.
Why Should You Have Your Trees Pruned?
For starters, pruning diseased parts will provide your tree with a chance to grow safer, replacement branches and buds. What's more, it's important for structural reasons, since proper pruning can help your tree grow sturdier.
Of course, you may also have to prune your trees for safety reasons; perhaps there is a branch inching close to a power line or maybe one is becoming a  safety hazard that could land on your garage, parked car, shed or some other spot on your property.
Another reason could be to open walkways; after all, a business does not want a bunch of branches clogging up walkways and homeowners want to avoid branches, sticks and debris lying on sidewalks.
Keep Your Trees Healthy and Looking Their Best
Ultimately, having your trees pruned provides the best of both worlds – style and functionality. It makes your property more aesthetically pleasing, while also preventing safety issues caused by overgrown or diseased branches or buds. What's more, pruning also increases air flow within trees, meaning you'll have healthier leaves.
In the Wayne, NJ area, Big Foot Tree Service provides a wide range of professional tree care services, including tree pruning. To learn more about our services, contact us.