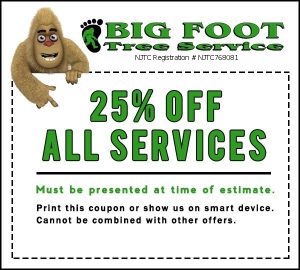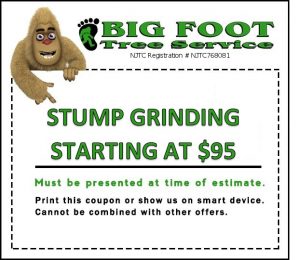 Have you decided that it's finally time to get rid of the overgrown patch of trees in your backyard? Or is there a tree in your front yard that is decaying and looks horrific? Big Foot Tree Service is here to provide you with reliable tree service in Pompton Lakes, NJ. Regardless of whether you want to take out a single tree or a bunch of trees, we can handle the entire project for you.
Tree Services in Pompton Lakes
We offer all sorts of services, including:
Tree Removals
Tree Cutting
Emergency Tree Services
Storm Damage Cleanup
And more!
Tree Removals in Pompton Lakes, NJ
If you're going to remove a tree, you need to have a proper plan in place. Failure to come up with a plan could potentially result in damage to property, injuries, or even death. Big Foot Tree Service takes tree removal seriously and will not start up a single chainsaw until a plan is formulated. Stump removal should also be done at the end of the tree removal process to ensure that a tree is 100 percent gone from a property. What's more, if you need a permit to remove one, we can obtain it for you.
We Offer Top Notch Tree Trimming Services Too!
In addition to taking down any trees that you don't want in your yard anymore, you should also strongly consider professional tree trimming on a regular basis. The branches on your trees should not be overgrown and hanging over your home or a neighbor's property. These branches could snap at any minute and cause substantial damage, especially in the winter when heavy snow and ice are on top of them. By bringing in Big Foot Tree Service to do tree trimming, you will reduce this risk and ensure that your trees stay healthy in the process. What's more, like a haircut for humans, routine tree trimmings will help your property look its best.
Contact Big Foot Tree Service For a FREE Estimate
If you need permits, we will require the proper ones you need for certain tree services. We also offer FREE estimates for our customers.
Would you like more information on the tree services we offer in Pompton Lakes, NJ? Reach out to Big Foot Tree Service at 973-885-8000 today.