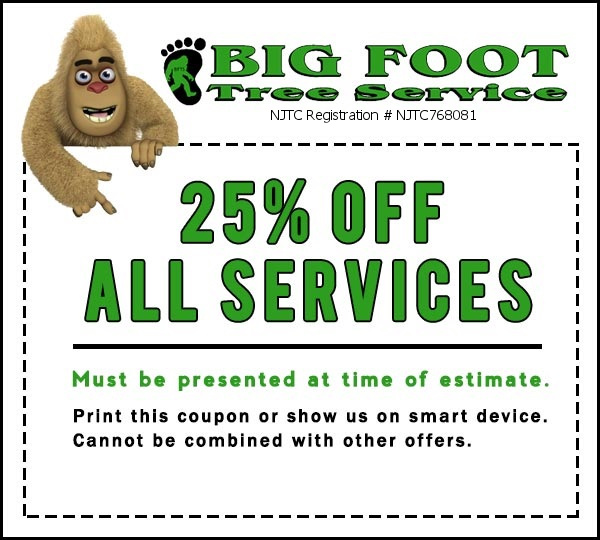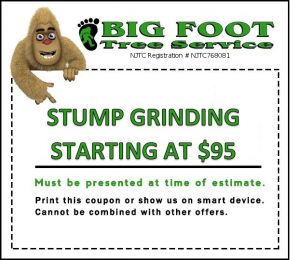 If you have numerous trees growing on your residential property, it's important for you to take the right steps to maintain them. Big Foot Tree Service can help with our tree services in Wanaque, NJ. From tree and stump removal to tree trimming, rest assured that Big Foot Tree Service has years of experience in the industry and can  handle all jobs. We deliver quality customer service and treat your property like our own when we are working on your trees.
Tree and Tree Stump Removals in Wanaque
Tree removals can be tricky, especially if you have large trees outside of your home, but it's often necessary, especially when it comes to old, dying trees. Nevertheless, before a tree removal can be done, you need to create a plan to ensure that the removal goes as seamlessly as possible. Big Foot Tree Service handles every step for our customers, from getting the initial permits to removing the trees and cleaning up the subsequent mess afterwards.
We also offer tree stump removal services if you're sick of an unsightly and potentially hazardous stump taking up space on your lawn.
Tree Trimming Services in Wanaque
In addition to providing homeowners with tree removal, we provide tree trimming in Wanaque, NJ. Tree trimming is something that must be done regularly to prevent tree branches from growing too long and causing problems. Branches are known to break, especially under the weight of snow and ice, and can cause extensive damage to roofs and gutters. They can also cause injuries and even death if they are large enough. As such, the sooner they're removed, the safer your property will be and the better it will look.
Contact
We can take care of all your tree services for you at a very affordable rate. We also take care of things like pulling permits for certain tree-related jobs.
Do you need tree services in Wanaque, NJ? If so, call Big Foot Tree Service at 973-885-8000 today.