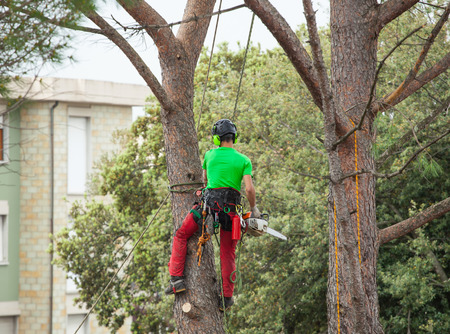 What is the foundation of a healthy tree? If you want a tree to have a healthy trunk with strong roots and branches, then the foundation for that is… regular tree pruning by a knowledgeable and experienced tree care provider. Big Foot Tree Service has plenty of tree experts who can prune the trees on your property so they'll stay healthy and live a long time. All too often, people ignore their trees only to find that they're unhealthy and even dying. "Preventative maintenance" can save tree owners a lot of money and headaches.
The Telltale Signs of a Healthy Tree
What are the key signs of healthy trees? They're the ones with just one main tree trunk that's straight and stable. Healthy trees produce new yearly growth– and this occurs on both the trunk and the branches. Speaking of branches, they should look and be "full." In other words, when it's time for them to have leaves, they should have abundant leaves. They shouldn't be broken or dead.
Lots of leaves– lots of healthy leaves– is important. That shows the tree is doing well. Leaves should be the "right" color for the season. They shouldn't be irregular shapes or stunted. There shouldn't be bare patches. Also, look for bark that's not loose or peeling (except on trees where that's normal like birches and maples). When you look at a healthy tree trunk and its bark, you won't see fungi, cracks, large holes or dead branches.
In order to keep a tree healthy, it's a good idea to have a professional look at it on an annual basis– kind of like a doctor's check-up. Experts from Big Foot Tree Service can come to your property and assess the health of your trees. Pruning services are affordable.
Did you know Big Foot Tree Service covers several areas throughout Northern New Jersey? We cover Bergen County, Essex County and Passaic County, just to give you an idea of our geographic reach.
Please call 973-885-8000; we can provide free estimates. Our company cares about the health of trees. We do our best to ensure trees live long and healthy lives. That said, if you have dead trees on your New Jersey property and need them removed, we can do that too.