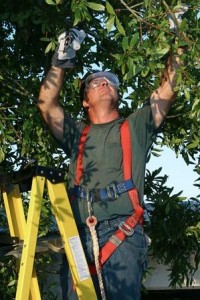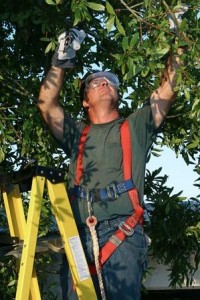 Did you know in New Jersey it is now a law that if you have work done on your trees, the company must be registered with the State Board of Tree Experts? Here is why it's a rule and why it's a good thing for home and business owners throughout the state.
Safety First When Choosing a Tree Care Specialist
There are many risks associated with removing or trimming a tree. For starters, any false moves by someone who is not properly trained and licensed, could result in injury to him or herself and others, as well as other property damage. This could affect an entire neighborhood and not just a single property,  since often times, work on trees is done near power lines. As such, not only could a novice injure him or herself, he or she could also knock the power out of the entire neighborhood.
What's more, a tree care operator who is not registered is unlikely to have the best tools and equipment to get the job done correctly, which further increases the risk.
Reasons to Choose a Licensed Tree Care Operator
When choosing who should work on the trees on your property, you want to go with a company who has extensive experience and tree care serves as their "main job" and not just an ancillary service they provide. For example, humans still haven't figured out how to control gravity; once the tree begins its fall, there is no control of where it will go, which is why you want a true expert making judgements that could be the difference between a safe, seamless landing for a tree or branches, or one where someone tragically gets hurt or the power goes out. As such, you should only work with licensed and experienced tree care operators.
How To Be Sure You're Hiring the Right Tree Care Operator in New Jersey
If you're in New Jersey, you can check the New Jersey Board of Tree Experts directory here to make sure you're working with a safe, reputable and licensed company.
If you're in the Wayne, NJ area and need a reputable tree care operator, contact Big Foot Tree Service today.