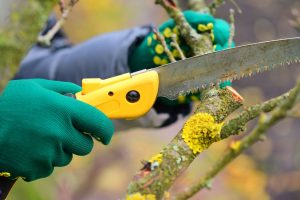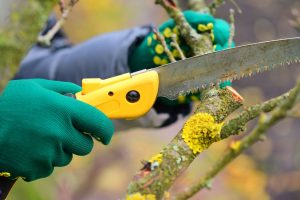 What are some things you can do to prepare the trees in your yard for spring?
Why not start with some spring cleaning of your yard? It's that time of the year to walk around and pick up sticks and branches and dispose of them. After the winter months, the yard can get a little messy looking, so why not rake up messes? Do some weeding, too. Ideally, you'll want to clear out the area within four feet of your tree trunks.
Look for Damage
Spring is also a good time to inspect your trees for damage from the winter. Look for broken or dead branches, as well as water/flood damage around your trees. It's also important to check for signs of disease. If you don't know what to look for, hire Big Foot Tree Service to come inspect your trees. If you have any rotting trees in your yard that might cause further damage to people or property, consider having Big Foot Tree Service remove them.
A Time to Lay Down Mulch
Do you mulch around your trees? Spring is a good time to mulch because mulch acts as a barrier on top of soil, and it protects the organic matter underneath– this makes it harder for things like weeds to grow there! If you haven't added mulch in a while, spring's a good time to add an extra layer of it for additional protection.
Trees Need a Haircut Too!
As winter ends and spring starts, it's an ideal time to prune trees. Think of this as a haircut for a tree who hasn't had one in many months. Prune away dead branches. If you're not sure how to properly prune trees, Big Foot Tree Service can do the job for you.
Finally, it's time for fertilizer– apply it at the base of trees in the springtime if you want to optimize growth during the upcoming months.
For more info, call Big Foot Tree Service of New Jersey at 973-885-8000.