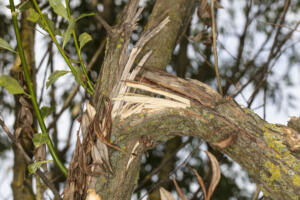 Residents of New Jersey deal with coastal storms and heavy rain storms each year. Sometimes, they're worse than others, especially if a hurricane hits the southeast coast of the country. The storm can weaken but travel up the coast to the tri-state area causing damages to landscapes and properties in certain areas.
It's beneficial to have an emergency storm cleanup service ready by your side if you experience damages to your trees on your property after a storm.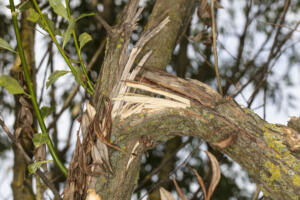 Severe Storms Can Cause Dangerous Damage to Trees
If you have trees on your property, they are susceptible to severe storms. Storms that bring heavy winds, rainfall, and thunder can have a negative impact on the trees that are on your land. Branches can be broken and fall down on your property and even your house if the trees are close to it. One of the best things to do if you have tree damage after a storm is to hire a professional tree service to come and clean everything up.
How Can Big Foot Tree Service Help?
At Big Foot Tree Service, we're in the business of tree care for residents in and around Wayne, NJ. We have several different service areas we cover to ensure that all of our customers feel at peace knowing we can help remove trees off properties after a storm.
Even after a harsh winter, you could end up finding damages to your trees. If this occurs, it's important to reach out to us for our help.
We're a tree service company you can trust to have your back when damages happen.
If you're worried about your trees, don't hesitate to give us a call. Contact Big Foot Tree Service at 973-885-8000 today or visit us online for more information!