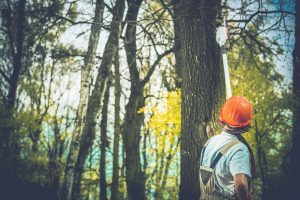 Having trees in your yard can be very beneficial. From having shade to cleaning up trees, there's ups and downs, but in the end, it gives your yard a sense of nature in it. Having dead trees is something that you don't want to have. There are many dangers to leaving dead trees or dying trees around your property. These dangers can be temporary and sometimes long lasting.
We're here to tell you why it's important to remove those trees from your property!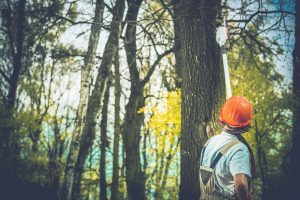 Dangers of Dying or Dead Trees on Your Property
The question isn't when, it's what if? Dead or dying trees aren't as strong as they used to be. This probably doesn't come as a surprise, but some homeowners put off the task of removing the trees that could cause harm to them and their property.
Injuries to You and Your Family – Having dead trees in the yard can be a big factor in injuries to you and your family. Falling branches or limbs can cause injuries, which would make you responsible.
Damage to Your Property – Dead and dying trees have the possibility of falling on your property and even your house. During a heavy storm, these can occur more frequently because of the weak trees.
Costly Bills – The cost of dead and dying trees doesn't cause damage to your wallet right away. When they fall and cause damage to your home and property, you may have a problem on your hands. Depending on your homeowners insurance policy, you may not have these events covered.
Big Foot Tree Services
The best thing to do in the situation of dead trees on your property is to have them removed. Staying proactive with your landscaping and yard maintenance is very important. At Big Foot Tree Services, we can remove those hazardous trees for you. Contact Big Foot Tree Services at 973-885-8000 today or visit us online for more information!