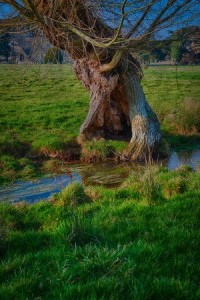 Whether you just weathered a nasty storm, your tree has become "ill" or your trees are simply older than dirt, tree removal is sometimes the only way to ensure your safety and the health of your tree. Generally a big decision to make, there are some questions you'll want to ask yourself before cutting anything down.
Some of these questions include:
How healthy is the tree?
Is there damage to the trunk?
Are there several large, dead branches?
Does the tree's trunk have sprouts growing from it?
Does the trunk show signs of rot or large fungus?
Is the tree leaning to the side?
Is there room for the tree to grow?
Is the tree located under/power lines?
If you're unsure of the answers to any of the above questions, it's recommended that you bring a professional in for their opinion. Depending on the size of the tree, you might also consider having a professional remove the tree, for your safety and for the safety of the tree.