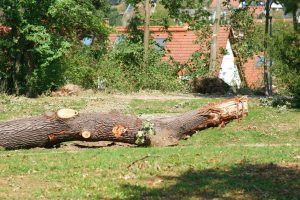 As we're witnessing more severe storms and hurricanes hit the southeast coast and even further up north, trees are susceptible to getting destroyed during a heavy storm. This can be dangerous for people and their homes. Removing dead trees before a storm hits is very crucial to the safety and protection of your family. Sometimes, a storm can rip apart healthy trees, and in this case, you'll need to remove them from your yard.
At Big Foot Tree Service, we have the capabilities to help you remove those fallen trees after a severe storm has hit.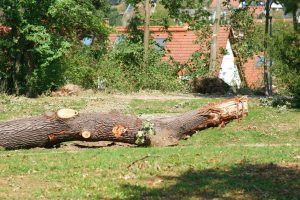 The Benefits of Storm Cleanup
While a severe storm can be frightening, the aftermath isn't always so bad. Most of the time, the storms are time, but sometimes they can be very dangerous. Having a professional service come out and removing trees that have fallen after a storm can be very beneficial for you.
Storm Cleanup You Don't Have to Do Yourself
Removing hanging branches and limbs
Avoid future dangers of unstable trees
Our emergency storm cleanup crew can help get your yard cleaned up in no time, especially after a severe storm does damage to your property.
The Dangers of Not Removing Dead Trees
A severe storm can really do damage to your property. Fallen trees can affect electrical lines, the foundation of your home, and the roof of your house. If a severe storm doesn't tear down your trees, but does hazardous damage, the trees could be susceptible to cause damage in the near future. Removing them as soon as possible is the best thing you can do in this situation.
If you have been through a severe storm where your trees have fallen or been damaged, please don't hesitate to contact Big Foot Tree Service at 973-885-8000 today or visit us online for more information!